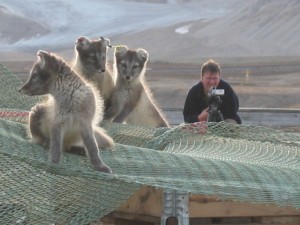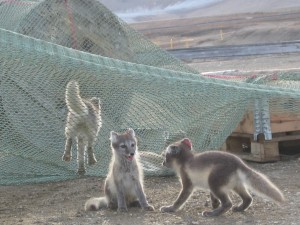 13 August 2006, 19:00
The net behind the goal on the football field has blown down. The foxes have discovered a trampoline. They play and jump. Janwillem and Maarten sit in the middle of this play. Later we will show here some video and pictures of Janwillem, who was sitting opposite from Maarten.

What are we observing? I have tagged nine puppies, but they rarely come out all at the same time. We are trying to find out group structure and dominance hierachy within the litter.